Find your
Next Adventure !
Overview
Hakuba is found on the main island of Honshu in Nagano Prefecture, located just over 200 kilometres from Tokyo and Nagoya and situated at the foot of Japan's beautiful northern Alps. Hakuba is easily accessible from all three major cities via Shinkansen, express train or highway bus.
Hakuba Valley Ski Resort is Japan's largest integrated ski resort, the valley offers great ski and snowboard terrains for the whole family with 10 resorts to choose from and over 200 runs, 150 lifts and gondolas the runs cater to all levels of skiers and boarders from beginners to experts, it truly has to be skied to be believed. All the resorts are accessible with the Hakuba Valley All mountain pass which also includes the Hakuba Valley bus network to get you to and from the ski resorts each day.
Due to the size and scale you will often find yourself on beautiful undisturbed runs with minimal lift lines allowing you enjoy more of what the valley resorts have to offer. Hakuba also has Japans most vast backcountry ski area which gives you access to the magnificent Northern Alps terrain, steep, deep and a Japan Powder heaven.
Hakuba caters well to English speaking guests whilst still providing an authentic Japanese experience with a great village vibe in the main villages of Goryu, Happo/Wadano, Echoland and Tsuigaike.
Hakuba also offers a large range of non-skiing activities visitors can soak in an onsen, dress in a kimono go to a ninja village, explore Japanese temples and castles, taste sake and wasabi or visit the world famous snow monkeys.
Surrounded by the natural beauty of Japan's Northern Alps Hakuba offers everything you need to relax and re-charge. With so many ski resorts to choose from, the slopes are relatively empty during the week and fresh tracks can be found for days. You'll never be short of new areas to explore, whilst visiting Hakuba!
Facilities & Attractions
Tourist attractions and the latest trendy spots.
Best Time to Visit
How to Reach Hakuba Valley
Resorts & City Guide
Pros & Cons
‌Spring (March - May)
‌March is some of the best skiing time of the season. During the transition to spring its likely for you to score some powder days and you will definitely score some lovely warm bluebird days plus you'll be riding over the deepest snowpack of the season. Moving deeper into spring the skiing continues through April into May with plenty of fun to be had in the completely uncrowded spring slush.
‌

Ave Weather: Max 13.8°C | Min 2.2°C
‌Summer (June - August)
‌Summer in Japan is renowned for being hot, humid and wet. And while Hakuba is not completely immune to this, the conditions are a lot milder. Being up in the mountains and in amongst the forest the weather is a little more tepid than the major cities. The heart of the rainy season is from mid June to late July, so we recommend coming early June or August on wards to enjoy the various outdoor summer activities Hakuba has to offer such as Hiking, hot air ballooning, natural onsening, stand up paddle boarding, rafting, etc etc and the list goes on.
‌

Ave Weather: Max 25.8°C | Min 16.5°C
‌AUTUMN (September - November)
‌ September and October is a great time to visit and partake in all the outdoor activities mentioned in the summer section, the weather is a little cooler and there is less chance of rain. If photography is your thing, or you just love soaking in the beauty of nature we recommend coming from late October through November to enjoy the vast colours of the fall.
‌

Ave Weather: Max 16.9° C | Min 7.5° C
‌WINTER (December - February)
‌‌ The main attraction, the first thing that comes to everyone's mind when they hear Hakuba, Winter JPOW. Resorts Open from early December and you can score some early empty powder runs at this time, however winter doesn't usually properly kick off until late December. From Late December right the way trough till mid March winter is in full swing, and your chances of scoring great skiing conditions are very high.
‌

Ave Weather: Max 3.2° C | Min -5.7° C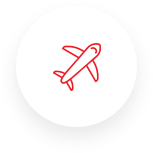 By Air
The closest airport is Matsumoto, an hour and a half away by train, however Hakuba is most easily accessed via Tokyo or Osaka airports.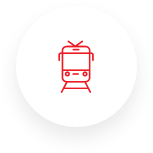 By Train
Hakuba is situated on the Oito line, with one direct train between Tokyo each day as well as a variety of local trains connecting to the near by cities of Matsumoto and Itoigawa. The more common way to reach Hakuba is by bullet train to Nagano Station and then a bus transfer to Hakuba.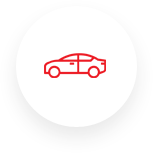 By Car
Getting to Hakuba is very easy with out the aid of a car, and if you plan to spend your days at the main Resorts of Hakuba then a car is very unnecessary. However if you plan to use Hakuba as a base for your stay and branch out to some of the other near by resorts then a car is a very good idea.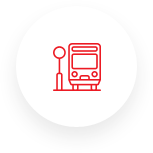 By Bus
There are direct buses from Osaka and Tokyo both night and day, as well as direct airport Transfers from both Tokyo airports, which can all be booked in advance (Narita and Haneda). There are also local buses to near by cities including Nagano and Matsumoto as well and resort transfer buses to Madarao, Shigakogen, Myoko Kogen and Nozawa Onsen among others.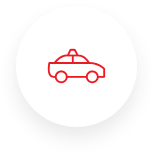 By Private Transfer
There are also private taxi options from Osaka and Tokyo as well as Matsumoto station or Nagano station.
Below are some PDF tourist maps to help you navigate and enjoy your time in the Hakuba Valley.
Pros
Easy to access from Tokyo and Osaka
Largest Ski area in Japan
Vast Backcountry
Has a well established village for restaurants, bars and shopping
Plenty of external activities to do off the mountain
Hakuba Valley is made up of serveral different villages with their own unique styles
English is widely spoken and understood
Cons
Public Transport can be slow and irregular in certain areas
Can get very busy on weekends at the main resorts
Taxi's can be very busy in peak season
Restaurants can be booked out during peak season
Average snowfall for Hakuba Valley
This data was collected on Hakuba Goryu Resort at 1,500m
Review and Rating
All Japan Powder Ski Holiday' clients are given the opportunity to review their trip once they return home. These reviews are administered by a third party and as such are unfiltered by Japan Powder.