Find your
Next Adventure !
Overview
A family friendly fully integrated ski in ski out resort located approx 500 km north of Tokyo near the top of the main island of Honshu where cold weather in winter guarantees dry powder conditions. Appi is easily accessed from Tokyo by Shinkansen and then a short trip on a local train from Morioka city. Appi is an all in one destination with a large hotel complex connected to the ski resort, the resort has all the facilities you would expect from a quality resort including onsens, indoor pool, karaoke, game arcade, gym, Cafes, bars and restaurants.
Accommodation option varies from the family friendly great value ANA Holiday Inn Resort to the luxurious ANA Crowne Plaza. The Shirakaba-no-Mori sits in between these two without the hustle and bustle of the main building and provides large rooms with easy access to and from the slopes. The Appi resort was originally built as a luxurious destination all in one resort during the 80's property bubble for wealthy Tokyo families, the resort and facilities were built to exceptional standards with a resort infrastructure that includes 2 gondolas and 16 lifts over two mountains and 805 metres of vertical, 21 runs, 45.1 km of trails all spread over 282 hectares of terrain that are well suited to beginners, intermediate and advanced skiers alike.
In recent years Appi has opened up some great tree skiing zones for the intermediate to advanced rider and there are also some side country and back country options with guides at fantastic prices making it some of the best value touring in Japan. Appi receives up to 8m of snow every winter and the powder is as a good as what you could expect from resorts on Hokkaido. They are open from December to early May, however best skiing is Late December through to early March.
Appi is located on the same latitude as world famous resorts such as USA's Aspen resort but Appi has the added benefit of the lake affect as Siberian weather systems produce dry powder when they hit the mountains of Japan. Appi's snow quality is exceptional, with an abundance of light dry powder. Appi is a great choice if you are after a resort that can be easily access from Tokyo and you are after the ease of an all in one ski in ski out destination resort.
30% off on accommodation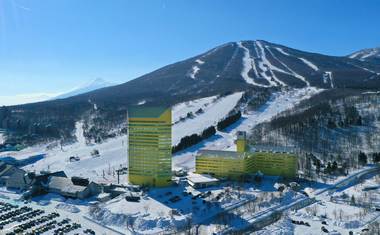 Price is based on from 25th Feb to 16 March Quad share Total Price.
2 Adults 2 Kids(- 12 years old)
Price(PP)
¥576325 ¥427458
Price Per Person Twin Share
Facilities & Attractions
Tourist attractions and the latest trendy spots.
Best Time to Visit
How to Reach Appi Kogen
Resorts & City Guide
Pros & Cons
‌SPRING (March - May)
‌Spring is a great time to ski in Appi, the snow conditions stay good right through till April and the slopes are almost empty. There is also more bluebird days and less windy days, which makes for more enjoyable social skiing conditions.
‌

Ave Weather: Max 12.3°C | Min 2.1°C
‌SUMMER (June - August)
‌‌ June through to August is the wet season across Japan. However Appi being situated in the north of Japan means the wet season hits a little later in July/August and is less severe than the south. There are plenty of summer activities to be enjoyed at appi like golf, tennis, nature hikes and firefly tours. Most of the summer activities are outdoors and best enjoyed in good weather which is why we recommend coming to Appi in June.
‌

Ave Weather: Max 24.9° C | Min 16.4.° C
‌AUTUMN (September - November)
‌ Autumn time is the season of oranges, yellows and reds right across Japan as the leaves turn and fall for the winter. Being a little further north autumn starts a little earlier in Appi with the peak of autumn from late September to mid October. November brings with it the first snows of the winter season and the resort usually opens for sking by mid to late November.
‌

Ave Weather: Max 16.2° C | Min 6.8° C
‌WINTER (December - February)
‌‌ December through February is the peak of the snow season, from mid December onward your chances of scoring good conditions are very high. Appi Kogen being one of the further north resorts of the main island means your more likely to score good conditions from as early as the beginning of December.
‌

Ave Weather: Max 1.63° C | Min -5.9° C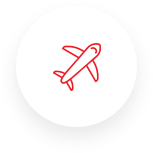 By Air
International travellers will generally arrive at Tokyo's Narita or Haneda airports and make their way to Appi via the excellent train network using the JR East Pass. Although for domestic air travel Akita Airport which is 2.5 hours' drive from Appi Kogen can be flown to from Haneda Airport, Nagoya, Hokkaido and Osaka with daily services, also Iwate- Hanamaki Airport is the closest airport to Appi and has some limited arrivals from Osaka or Hokkaido the airport is only 1-hour drive to Appi Kogen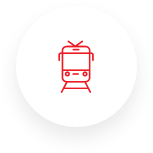 By Train
Appi Kogen can be reached by Shinkansen and then a local train from Morioka Station, the JR East 5 day Tohoku Pass will get you to and from the airports to Tokyo and then onto Morioka which is great value, the last part of the journey is on a private railway (not included in JR Pass) and will take you to the local Appi Kogen Station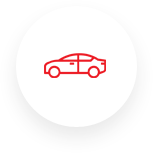 By Car
Renting a car at Morioka city and driving to Appi Kogen will take approx 45 mins, with a car you can explore other areas in the region such as the Hachimantai ski resorts.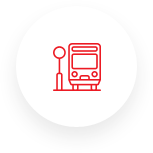 By Bus
There is a regular bus service to Appi Kogen to and from Morioka station, the bus takes approx 50mins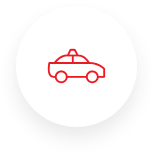 By Private Transfer
We can arrange a private taxi or van to take you and your ski gear from Morioka Station to Appi Kogen, the transfer will take approx 45 mins.
Below are some PDF tourist maps to help you navigate and enjoy your time at Appi Kogen.
Pros
Fully Integrated Resort with Restaurants, Bars, Cafe, Gym, Pool Kids Club and Childcare all within the main building and Ski Centre
Ski in Ski out from Appi Grand Hotel
Family Friendly with Kids ski zones, kids club and childcare
High Quality Lift Infrastructure -2 Gondolas and 16 lifts over 2 mountain areas
Wide well-groomed runs suitable for beginners as well as ungroomed runs for the intermediate and advanced
Great Tree Skiing now available with side and back country tour options
Ski and Snowboard School with English Instructors as well as a range of other languages
Generally, there are more locals and less Foreigners giving you a unique Japanese experience albeit in a large resort complex
Shirakaba-no-Yu; the amazing Appi Kogen Onsen situated at the Appi Onsen Hotel with its range of indoor and outdoor baths
A wide range of food and dining options both Japanese and western options as well as a fantastic Indian restaurant in the main resort centre
Easy Accesss from Tokyo via Shinkansen which is fast, smooth and comfortable with awesome views
Cons
No Village to wander around in, all the restaurants and bars are within the resort complex or located in the hotels themselves
Very little nightlife available with Karaoke and bars in the main building after dinner options
The weather can be windy which affects the snow conditions as well as lift operation; these days become more common in late winter and the spring ie February and March
Accommodation is limited to hotel style rooms, no self-contained options within the resort
Average snowfall for Appi Kogen
This data was collected on Appi Kogen
Review and Rating
All Japan Powder Ski Holiday' clients are given the opportunity to review their trip once they return home. These reviews are administered by a third party and as such are unfiltered by Japan Powder.
Displaying 1 - 1 of 1

josh 1 year 6 months ago

relax in luxury

relaxing resort with great amenities and ski in ski out.