Find your
Next Adventure !
Overview
Asahikawa is the perfect base for your Hokkaido powder belt adventure, think of Asahikawa as a Hokkaido's very own Queenstown, with great shopping, restaurants, bars and entertainment while being easy access from Sapporo and New Chitose via express train. Ski resorts are a short drive away or there are hotel courtesy buses or buses from Asahikawa station to some resorts, although it's easier with a car or a guide that picks you up and takes you to the best resorts each day.
Kamui links is the closest resort and is only 20kms or about 30 minutes by car or bus, Asahidake Hokkaido's highest mountain is close by as well as Pippu, Furano, Kurodake and Tokachidake which can all be accessed from Asahikawa making the city the ideal for those that want to chase the powder while enjoying some great culture that this city offers.
Asahikawa city has fantastic bars, restaurants, izakayas (Japanese style bars) and entertainment aplenty all within easy walk from the centre of the city and our preferred accommodation partner Hoshino Resorts OMO7 Asahikawa.
Asahiyama Zoo is also another highlight in Asahikawa and a great option for a rest day, its Japan top rated zoo with over 3 million visitors each year, top exhibits include a penguin and seal aquarium with a walk through tunnel, as well as polar bear display and Orangutan enclosures where you can get up and enjoy close viewing.
Facilities & Attractions
Tourist attractions and the latest trendy spots.
Best Time to Visit
How to Reach Asahikawa
Resorts & City Guide
Pros & Cons
‌SPRING (March - May)
‌
 Especially in Asahikawa in early April, there is still snow. It is still chilly in the mornings and evenings. The temperature and environment change drastically. Snowmelt flows in form the mountains and the river has more water than usual, it is a time you can enjoy rafting.
‌

Ave Weather: Max 10.1°C | Min 0.5°C
‌SUMMER (June - August)
‌‌
 The average temperature in Asahikawa in August is around 22° C. Due to more rain and less wind, the heat and humidity may increase the temperature. The temperature between morning and evening are big difference, you need to be adjusted to cope with difference in temperature.
‌

Ave Weather: Max 24.6° C | Min 14.7° C
‌AUTUMN (September - November)
‌
Autumn in Hokkaido is a quick visit. The temperature difference between day and night can vary more than 9° C. Autumn leaves season is in full swing around October. Asahidake which is said to the earliest autumn leaves in Japan and it is very popular as a spot for autumn leaves with a superb view.
‌

Ave Weather: Max 13.8° C | Min 4.6° C
‌WINTER (December - February)
‌‌
 Earliest snow fall in Japan, in the mid winter the minimum temperature was -10° C, and snow acumulation is neray 1 meters at most. The ski resort opens around late November.
‌

Ave Weather: Max -2.7° C | Min -11.3° C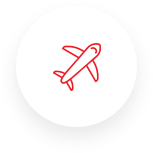 By Air
Access to Asahikawa for international travellers is generally easiest via New Chitose Airport which is a little over 2 hours away by express train. If you are travelling within Japan, Asahikawa airport has daily domestic flights from Japans mainland and some international flights from Asian cities such as Taiwan, Korea and Singapore. Asahikawa airport is 30 minutes by airport shuttle to Asahikawa central JR station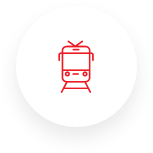 By Train
You can access Asahikawa on express trains from the New Chitose Airport, the journey takes approx. 2 hours.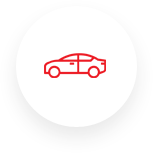 By Car
Travelling to Asahikawa via the freeway from New Chitose Airport will take approx. 2.5 hours.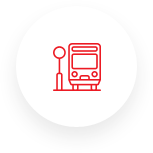 By Bus
The resort liner service in Hokkaido or the Chuo bus service from Sapporo runs regularly to and from Furano the journey will take 2 hours from Sapporo and 3 hours from New Chitose.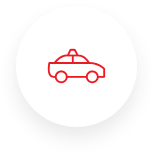 By Private Transfer
Private transfers can be arranged from New Chitose Airport for as few as 1 person in a private car or up to 40 people with a bus charter.
Below are some PDF tourist maps to help you navigate and enjoy your time at Asahikawa.
Pros
Asahikawa is a vibrant city with easy access from Sapporo or New Chitose Airport
Huge selection of restaurants, bars and entertainment
Great shopping including an Aeon mall next to the station
Choose the best resort for the day based on the weather conditions
Cons
Travel time to and from resort each day with snow conditions can range from 30 minutes to 90 minutes
Limited accommodation options hotel or hostel style only
Buses to resort, times are limited if you want flexibility its best to get a car to travel to resorts or go on a guided tour
Average snowfall for Asahikawa
This data was collected on Kamui Link at 750m
Review and Rating
All Japan Powder Ski Holiday' clients are given the opportunity to review their trip once they return home. These reviews are administered by a third party and as such are unfiltered by Japan Powder.