Find your
Next Adventure !
---
Most Popular
Destinations
Check out some of our packages that we have carefully constructed to give you the best value holiday in Japan.  With specialist for every resort accross Japan we are able to provide you with the best package to suit your needs so you can get the most out of your holiday.
With contracts for over 1,000 properties accross Japan, from self contained apartments and cozy cottages to the 5 star luxury hotels, tell us what your looking for and we will find it for you.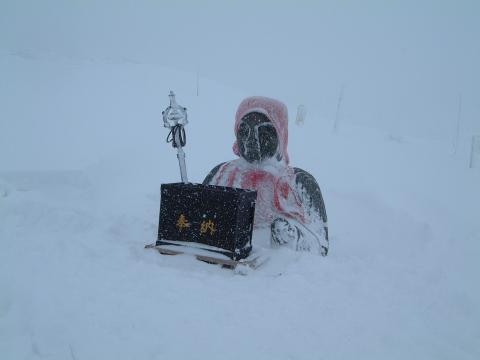 News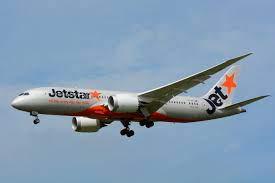 News
Welcome

to

Powder Holidays 

Welcome to Powder Holidays, the leading Ski & Snowboarding package specialists. Our team have been skiing and snowboarding around the world since 1992, we are passionate about finding the best resorts and  great powder snow conditions. We are vibrant, committed and dedicated to knowing everything that we can about the best locations so we can help you get the very best holiday experience.
Why Visit
 Phenomenal Powder Snow
 World-class Resorts
 Hot Springs
 Nabe Hot Pot
 Craft Beer & Warm Sake
 Snow Monkeys
 Snow Festivals
 Cultural Experiences
 Friendly people
Best Time to Come Visit Us?
There is no bad time to come to japan, winters powdery white paradise turns into magnificent pinks and greens during the spring cherry blossom season, which in turn gives way to beautifuly warm sunny days of summer then into the majestic yellows and browns of the fall.  However if we had to pick a season you can beat the fun of the winter snow.  The season starts in mid to late november in the northern resorts of Hokkaido and makes its way down through the main island of Honshu through the Tohoku, Shinshu and Chubu regions home to some of the best resorts in the world.  From mid to late december through to early March is the peak of the winter season, during this time meters upon meters of snow desend right across Japan and the resorts come alive.  Don't be fooled the snow doesn't end there, mid March to mid May is the spring ski season. 
Hakuba experience
"We are very excited! You guys have been incredible and have made booking this trip to Hakuba a really enjoyable experience.
The Hotel 151 and Goryu village were amazing places to stay in Hakuba. 
Again thank you so much for the excellent service received."
Claudia
Shiga Kogen
"I just wanted to send a quick thank you for helping us get to ski Japan, I appreciated your help + response to all our emails! The Alpenburg is a great place to stay + we managed to ski most of the surrounding area with very few people on the slopes mid-week. The hotel is a great size and it's quite personal + the food is amazingly good. I particularly enjoyed to outdoor onsen after a long day skiing. Thanks again for your great work."
Jessica
Amazing Snow
"We had the BEST holiday with you guys and I am looking to do it again and bring the kids!
We had amazing snow and I could have stayed longer
Thanks again." 
Mike
Hakuba and Nozawa Onsen
"Thank you for looking after us in Hakuba and Nozawa Onsen, I do look forward to contacting you again next year and will have no hesitation in continuing to recommend your services to other friends and always happily tell everybody I talk to on the lifts at Perisher what a great service you provide and how flexible and helpful you guys are, cheers"
Greg and Tina
One of our best trips
"Hi there, I just wanted to say thanks, it was one of the best trips I have ever been on.
The accommodation and transport ran smoothly, everything was awesome!
I have passed the details on to a few people."
Mick and Ruby
First time to snow
Your advice and guidance with booking each component of the trip was first class! Everything from the accommodation, transfers, rental bookings, ski lessons was all arranged. Also Kyoto and Tokyo were spot on and everything went seamlessly. We could not have asked for more from our holiday that was all due to the fact that you had done such a great job putting it all together for us!" 
Scott and Family
Niseko landscape
"Thank you for the organisation of our holidays. We had a fantastic week at Niseko! The landscape is beautiful, snow was good, people very gentle......Everything was perfect: nice transfer service, Shiki Apartment was superb and great ski lessons. The resort was really charming with all those restaurants. Perfect after ski too! Thanks again for your really good advice and your excellent service." 
Val
Hakuba Happiness
"Matt and I would like to extend a large thank you to you and your team for helping us book our trip to Hakuba. It was an amazing trip and we had a great time at Aqua Alpine Hakuba. It was so easy for us, by combining the ski hire, lift pass & accommodation, before we left and we highly recommend you all to anyone who asks. So thank you again and we will be booking with you again in the future."
Simone and Matt
Heritage Niseko
Niseko was fantastic and the Heritage was excellent - big, warm and was serviced every 3 days which was a lovely surprise. It is also in a great location and easy to get around on the free shuttle buses.  
The snow here has been incredible- we have never seen so much powder!  
A fabulous holiday.  Thank you for all your help. 
Sarah
Thank you for a magical week
Thank incredibly well organized week. Everything from transportation from the airport to departure. 
We loved Niseko and the skiing here and the whole atmosphere around the village and we will come back. 
Can really recommend you to our friends. We were incredibly happy. 
Family Morina