Find your
Next Adventure !
Facilities & Attractions
Tourist attractions and the latest trendy spots.
Best Time to Visit
How to Reach Hakone
Resorts & City Guide
Pros & Cons
‌SPRING (March - May)
‌Humidity and temperatures combine to make this season feel moderate. Highs range from 25.3°C and 13.2°C with warmer temperatures in the later months. Rain is somewhat common with 8 to 10 days of significant precipitation per month. Spring is the busiest for tourism, which makes it a good time for those looking for things to do.
‌

Weather: Max 17.7° C | Min 9.7° C
‌SUMMER (June - September)
‌ ‌The middle-year months have very comfortable weather with high temperatures that are quite warm. These months see moderate precipitation with 6 to 10 days of precipitation per month. June – August is fairly slow season for tourism in Hakone, so lodging and other accommodations may cost slightly less.
‌

Weather: Max 27.3° C | Min 21° C
‌AUTUMN (September - November)
‌ Fall daily highs range from 30.7°C and 16.2°C, which will feel very nice given the humidity and wind. It rains or snows a significant amount: 7 to 8 days per month. Tourism is the slowest during these months due to the weather, so hotels may be affordably priced.
‌

Weather: Max 21° C | Min 15° C
‌WINTER (December - February)
‌‌ Weather is too cold this time of year in Hakone to be enjoyable for warm weather travellers. The average high during this season is between 15°C and 10.6°C. On average , it rains or snows a fair amount: 4 to 7 times per month. These times of year are the second busiest with tourists.
‌

Weather: Max 10.7° C | Min 3.7° C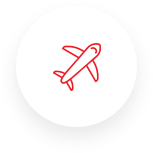 By Air
The nearest airport to Hakone is Tokyo Haneda (HND) Airport which is 76.5 km away. Other nearby airports include Shizuoka (FSZ) (91.8 km), Tokyo Narita (NRT) (136.5 km).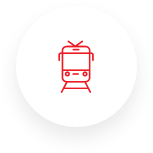 By Train
There are many great and convenient options for you to try. Train is the best way to get to Hakone from Tokyo. You have the choice between the JR Tokaido line and the Odakyu Line leaving from Shinjuku. If you have a JR Railpass use the Tokaido line Shinkansen and change trains at Odawara Station. The Odakyu line runs the Romance Car, a comfortable direct ride to Hakone Yumoto Station. Your train ride takes between 50 and 90 minutes depending on the train you take.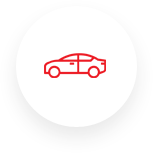 By Car
Driving a car to Hakone from Tokyo only takes about an hour. You can enter the Hakone mountains from the base of Mt. Fuji by using the Tomei Expressway and exiting at the Gotenba Interchange. This route will connect you directly to the Hakone highlands. Many people take the more popular route to enter the Hakone mountains from below by exiting the Tomei Expressway for the Odawara-Atsugi Road at Atsugi then getting off at Hakoneguchi Interchange.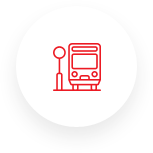 By Bus
The one way trip between Tokyo and Kanazawa by highway bus takes about 7-8 hours and costs around 6000 to 8000 yen depending on the bus and date of travel. There are daytime and overnight buses. Discount bus operators, such as Willer Express, offer one way fares from around 4500 yen. If used effectively, the Japan Bus Pass can reduce the cost for the bus trip to around 3000 yen. Online reservations can be made through Willer and Japan Bus Online.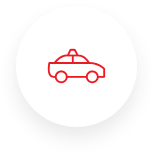 By Private Transfer
Private transfer is available from Tokyo to Hakone
Review and Rating
All Japan Powder Ski Holiday' clients are given the opportunity to review their trip once they return home. These reviews are administered by a third party and as such are unfiltered by Japan Powder.